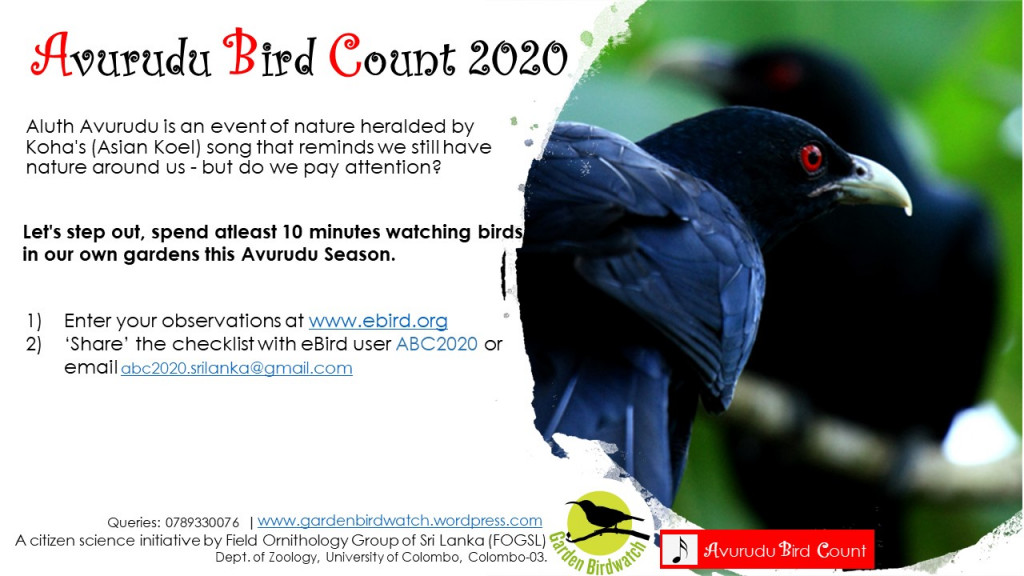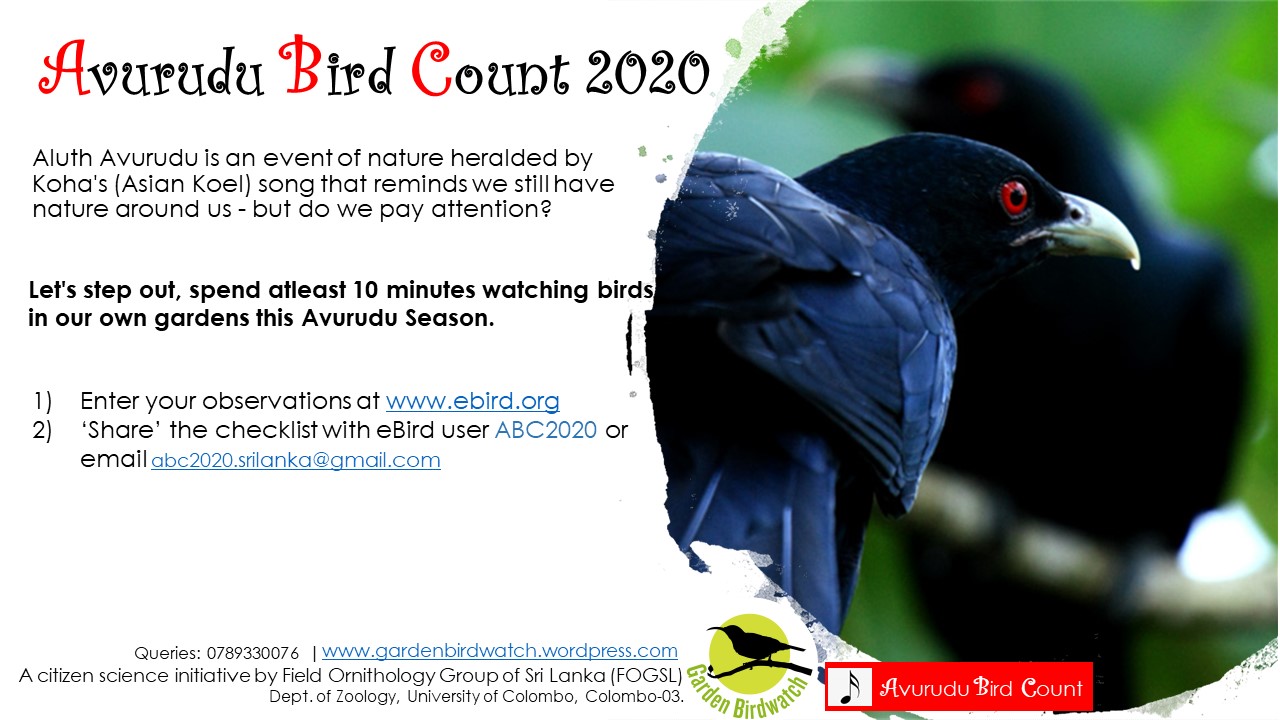 "ඔබ සැමට සුභ අලුත් අවුරුද්දක් වේවා..!!
Avurudu is indeed a celebration of nature heralded by the song of the Koha (Asian Koel). This year, we are all lock down in our own places due to COVID-19 outbreak, but let's use the opportunity to connect with nature through Avurudu Bird Count – a citizen science initiative by the Field Ornithology Group of Sri Lanka (FOGSL).
Participating the Avurudu Bird Count 2020 (shortened as ABC2020) is easy. Just step out to your garden, spend atleast 10 minutes watching birds, record the species of birds and the number of individuals seen. Then enter the data to www.ebird.org and 'share' your checklist to eBird user 'abc2020' or email abc2020.srilanka@gmail.com. Be free to repeat the exercise during the month of April as much as possible covering the Avurudu Season.
Avurudu is a season you give gifts; so let's gift the joy of birdwatching to your relatives and friends by inviting them to participate ABC2020 – be free to share this email inviting them.
You can also use eBird on smart phone – go through the attachment on how to setup eBird on your smart phone. Visit www.gardenbirdwatch.wordpress.com and if any of you find difficulties to enter data into eBird.org, but still wants to participate – please contact 0718440144 for instructions.
Happy Birding,