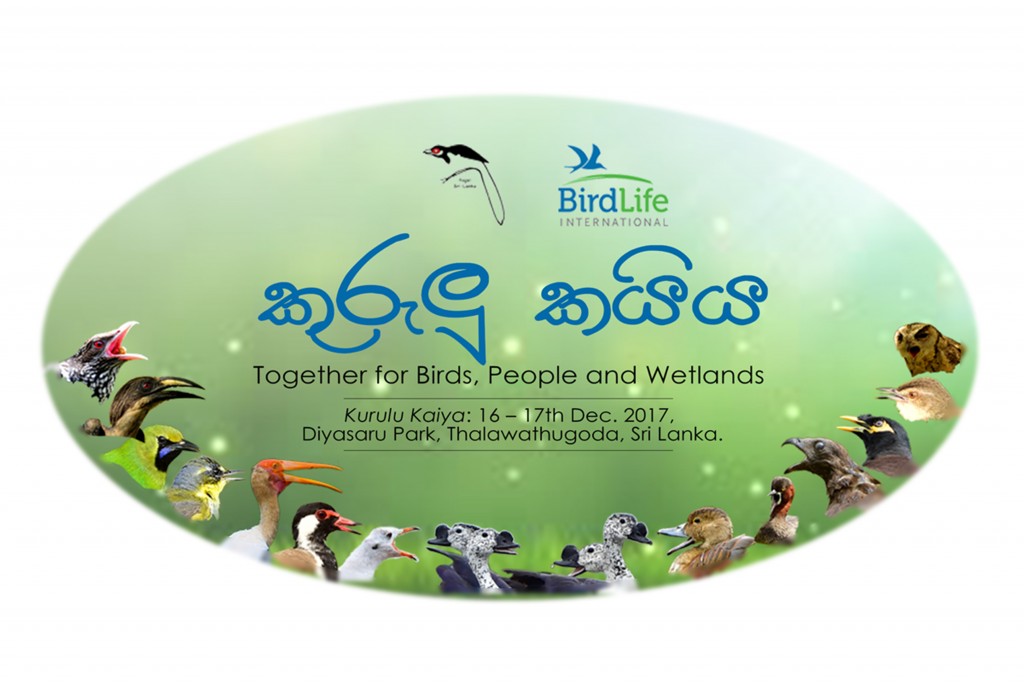 'කයිය' (Kaiya) in Sinhala meaning gathering of people for co-operative work to achieve a common goal and 'කුරුලු' (Kurulu) means birds. So 'කුරුලු කයිය' (Kurulu Kaiya) is a gathering aimed at promoting birdwatching, conservation of birds and their habitats. The 'BirdLife Asian Partner Bird Fair 2016' held last year was a successful event. There were requests to repeat a similar event; so FOGSL decided to organize a similar event this year as well. Since it goes beyond a traditional BirdFair theme; the event has been named as 'කුරුලු කයිය (Kurulu Kaiya)' giving a more localized identity.
Dates: December 16 – 17
Venue: Diyasaru Park, Thalawathugoda
කුරුලු කයිය will host an array of events that will create a dialog on conservation of birds while promoting birdwatching in the Sri Lanka.
Outdoor Public Lectures and Informal Discussions
Exhibition panels and stalls
Linking with other BirdLife partners and experts ONLINE
Forty Years of Bird Research 
18th P.B.Karunaratna Memorial Educational Exhibition will be held prior to කුරුලු කයිය on December 14 – 15 at University of Colombo. This will be done with support from students of the universities.