Monthly
Meeting will be held on 29th July 2023 (last Saturday of the
month
of July) at the 
NZR
, Department of Zoology, Faculty of Science, University of Colombo. From 09.30am  to 11.00am. 
The
monthly
lecture will be conducted on 
"Living in harmony with birds and other backyard wildlife: 
preparing artificial nests to support garden birds
"
 a success story by Naturalist Mr. Channa Ekanayake. 
Your presence is greatly appreciated.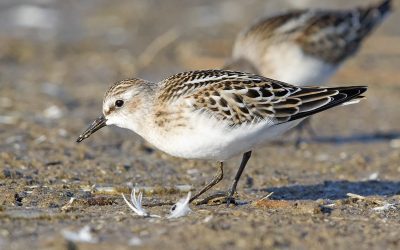 The little stint (Calidris minuta or Erolia minuta) is a diminutive wader species known for its petite size, akin to that of a sparrow. In the picturesque landscapes of Sri Lanka, it goes by the charming names of "Punchi Siliwatua" and "Punchi Hinna". These little...