Dear Bird Enthusiasts,
Migratory birds have already started arriving in Sri Lanka for the 2023-2024 migratory season with the observation of Common Sandpiper in the 3rd week of July.
Therefore we expect other migrants to be arriving in the coming weeks. Hence it would be important to keep watch from late July for any records of arriving migratory birds.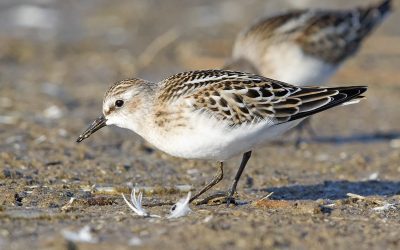 The little stint (Calidris minuta or Erolia minuta) is a diminutive wader species known for its petite size, akin to that of a sparrow. In the picturesque landscapes of Sri Lanka, it goes by the charming names of "Punchi Siliwatua" and "Punchi Hinna". These little...