Celebrating 40 Years
Mar 21 2016

Professor S.W Kotagama
---
In 1976, seven bird enthusiasts got together to initiate the Field Ornithology Group of Sri Lanka. This initiative found acceptance within the University system through Department of Zoology, Faculty of Science, University of Colombo, Senate Council.
This was a huge breakthrough in the University system, recognizing the role of the contribution of "Citizens" for academic subject upliftment, and meeting the social obligation of the University. Giving strength to this effort was  by Prof. K.D Arudpragasam and Prof. G.M Dunnet from University of Aberdeen, Scotland.
From this small beginning, FOGSL has grown to become the affiliate partner of Birdlife International. We have shown with pride the unique Academic-Citizens science models' strength in empowering the people in Science and conservation. FOGSL pioneered the thought of "once a member of FOGSL- always a nature conservationist" and this has enabled many to remian focused with nature conseravtion even if it is not birds.
The membership has made "bird watching", which was a pastime of the "few" to one that in common and widely practiced. Breaking barriers of language from Sinhala and Tamil, FOGSL has been able to make this interesting "hobby" available to almost every person today.
The dedicated members and the committee has made FOGSL what it is today, and we can all be happy about its present. FOGSL must also recognize the undisputed role of the University, specially all of the vice chancellors since 1976 for not only been supportive of this model and encouraging the social-academic link.
We hope the present membership and future will continue to uphold their uniqueness in FOGSL and support its growth further.
Thank You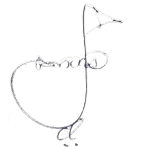 Professor S.W Kotagama
President,
Field Ornithology Group of Sri Lanka
2016-03-22